Welcome back to the Pimp-Out/Showcase Hop!!!
This "Weekly" Pimp-Out/Showcase Hop is to gain new followers as well as bring more traffic to your blog while at the same time receive greater exposure. It is also a great way to meet other bloggers, exchange ideas, get great tips and learn new techniques; all while telling the readers what you are about and what your blog does.
Before we begin, there are just a few simple rules to the hop.
1.Follow the host (first link):

2. Follow the showcased blogger: Short on Ideas (second link)
3.Link up using Linky Tools
4.Visit at least three blogs from the linked up list below and leave them a comment on their blog. Let them know you came from the "Pimp-Out/Showcase Hop and that you are their newest follower so they can return the favor.
~Please remember that if someone from the hop follows you, be sure to return the favor~
This week's Pimp-Out/Showcase belongs to Camille from

Short on Ideas

.
Welcome to my showcase.

My name is Camille Short (Short on Ideas) – and I admit to being a craftaholic, as well as a procraftinator!

I have been papercrafting for about eight years now!

I got my start when my new husband mistook a sarcastic remark about wanting to scrapbook seriously . . . and surprised me with about $300 of crafting goodies for my 50th birthday.

The good news was that he was listening – the bad news was I wanted NOTHING to do with crafting!

But being newlyweds, I humored him and signed up for some classes . . . OMG!

It did not take me long to become addicted!

In addition, he never complains about how much time or money I spend on my crafting – since it's all his fault anyways!
I'm a retired educator who has always enjoyed showing people how to do things.

After a move to Arizona from Michigan, I began teaching papercrafting classes at AZ Scrapbooking in Green Valley, Arizona.

AZ has a great design team who brings inspiration to all their meetings – after a few years with them, I was inspired to share my talents with others through design teams.

I first designed for Hobby Baby (sister company to Globecraft Memories and Piccolo Décor).

I am currently designing for The Robin's Nest – my favorite products being their Fleur Cardstock, Glittered Cardstocks, and Dew Drops!I recently returned to work full time at Hobby Lobby as Office Manager . . . and when I won't be bookkeeping, you will be able to find me in the Papercrafting section!
Since working full time has crimped my crafting time, I didn't get anything new made for this showcase.

But I do want to share a couple of my all-time favorite projects.
My wedding album is still sitting in the bottom of a full closet – perhaps ¼ finished.

(Guessing that will never be completed!)

However, I was inspired at a CHA Convention to get my favorite wedding photos on the wall.

In this project, a 12 x 12 canvas is scrapbooked – embellished with three Globecraft frames at the bottom.

(Step-by-step instructions can be found on my blog.)
I enjoy creating cards more than anything else. My cards can be purchased at Luke's Italian Beef Restaurant and the Medicine Shoppe in Tucson, as well as Fort Wilkins gift shop in Copper Harbor, Michigan. These Christmas cards using Robin's Nest Cardstock are some of my favorites.
In addition to the sponsor's give-a-way, I am giving away a "Sew Easy" Stamp Set of nine elegant vintage stamps perfect for projects for the sewing enthusiast! A random winner will be selected from those visiting my

blog

– browse through my blog for additional entries by leaving me messages on your favorite projects!
Thank you, Deezy Does It! for inviting me to share my passion in the Pimp-Out/Showcase.

Link Up Below:
~Give-A-Way~
Melissa from

Kadoodle Bug Designs

(third link)

is sponsoring the blog candy for this week's Pimp-Out/Showcase. Up for grabs in this week's give-a-way we have a file of your choice from the

Kadoodle Bug Designs

store.
All of

Kadoodle Bug Designs

'

cutting pattern files included are SVG, MTC, SCUT2 (SCAL), PDF, PNG, EPS, AI8, DXF, GSD and WPC. Digi stamp files included are JPEG, PNG and TIF.
You can use a die-cutting machine or you can cut by hand. The end result is aah-may-zin'!
To qualify for this week's "give-a-way" be sure to sign up by using Rafflecopter below:
a Rafflecopter giveaway
You are welcomed to "like" the Deezy Does It! Facebook Page to keep up with the up-coming Pimp-Outs/Showcases.
Are you interested in being "Pimped-Out/Showcased"? Please contact me for a date. All submissions need to be in by Wednesday, a week before your scheduled Pimp-Out/Showcase post date, 8pm est.
You may also contact me if you're interested in sponsoring the "blog candy" for a "Pimped-Out/Showcased" Hop!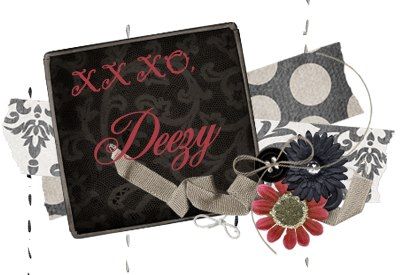 "L'amor che move il sole e l'altre stelle" "The love that moves the sun and other stars" (Eat, Pray,

Love)