I was fortunate to do a
Body Wrap
review from
Michaela Scott's ItWorks company
. When I first heard of the "body wraps" I couldn't get my head to understand exactly what it was.
Let me tell you, these things are awesome!!!!
ItWorks
offers all natural supplements, a natural based facial line and the first to market site specific ultimate body applicator
wrap
!! It's really amazing!
I tried the body applicator
wrap
.
The
Ultimate Body Applicator
is a non-woven cloth
wrap
that has been infused with a powerful, botanically-based formula to deliver maximum tightening, toning, and firming results where applied to the skin.
Tightens, tones, & firms
Minimizes cellulite appearance
Improves skin texture & tightness
Mess-free and simple to use
Results in as little as 45 minutes
Progressive results over 72 hours
Made with natural ingredients
I took before and after pics, and although I am very self conscious, I'm gonna show them. hehe!
The day of the
wrap
, I first took the "before" picture:
I didn't have anything to keep it tight all day (saran wrap) so I used a camisole to help me in that department. Instructions were followed as the packet says. ~ Apply one
Applicator
to one area of your choice (such as the abdomen, back, sides, legs, arms, or buttocks) and leave on for 45 minutes. Remove and discard.
Michaela
told me to drink plenty of water and of course I did.
It says that you need to wear it for a minimum of 45 minutes, I wore mine to work meaning all day.
At the 72 hour mark I took the "after" picture:
I see myself every day, so I sent the pictures to
Michaela
to judge. After she pointed out the toning and the smoothing out I could then see what she meant.
Its an easy process in which I thought it was great. The results are awesome.
Michaela
asked me to do a giveaway of her "
Ultimate Thermofit package
". It is their weight loss supplement. It's a Thermogenic Weight Loss Formula that improves metabolic rate and increases calorie burning by a ton! Reduces appetite and boosts energy and has antioxidant benefits of acai berry.
Enter the giveaway through Rafflecopter below:
a Rafflecopter giveaway
Be sure to tell
Michaela
that Deezy from
Deezy Does It!
sent you.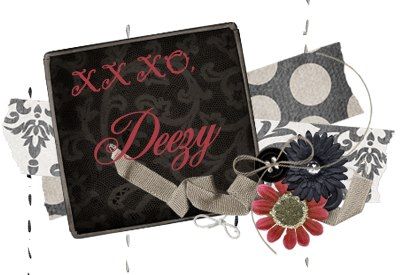 "L'amor che move il sole e l'altre stelle" "The love that moves the sun and other stars" (Eat, Pray, Love)